Why Choose Jay Hort Service?
Our experienced and dedicated team work to ensure customer satisfaction, providing quality design, construction, irrigation, installation and maintenance services.
Services
Jay Hort Service is an Atlanta family owned and operated business established in 1999
Maintenance
Attention to detail is our number one priority.
Welcome To Jay Hort Service
D E S I G N • I N S T A L L A T I O N • M A I N T E N A N C E • I R R I G A T I O N
Jay Hort Service is an Atlanta family owned and operated complete professional landscaping service business. Established in 1999, Jay Hort Service has continued to flourish for over 20 years emphasizing dedicated service.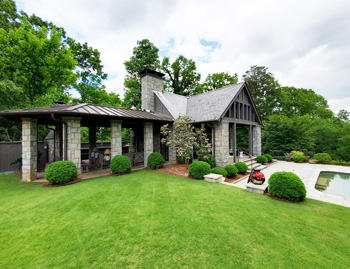 Horticulture :
The Art of cultivating plants in gardens to design and develop the landscape for a specific site.
We have Horticulturists that are industry experts in all areas of horticulture.
Floriculturists :
Floriculture is an important branch of ornamental horticulture that deals with cutting or growing flowers, trees, and grasses using ornamental plants in a way to make your design more unique. We have well-experienced Floriculturists to fulfill your dream of perfect landscape design with simplicity, variety, and an importance on balance.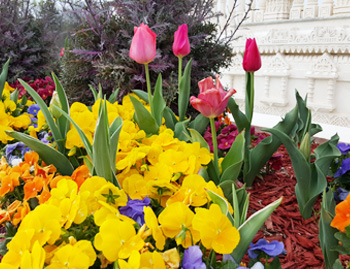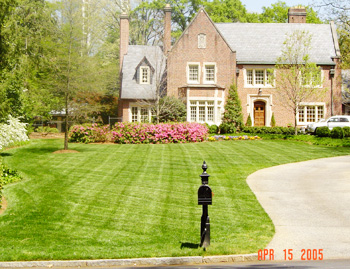 Landscape Design :
The perfect combination of Creativity, Visualization & Execution are the necessary skills for any commercial landscape company. Our Landscape Designs are truly professional with an incomparable ability to merge both nature and culture at one place.
Turf Specialists :
We have years of experience in residential and commercial landscaping services. Our Turf Specialists are seasoned veterans in lawn care & maintenance services. Our goal is to execute our valued clients' visions to reality.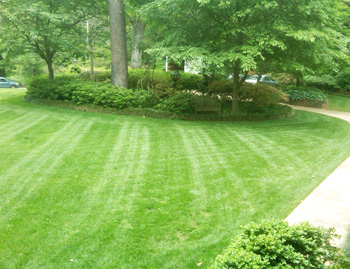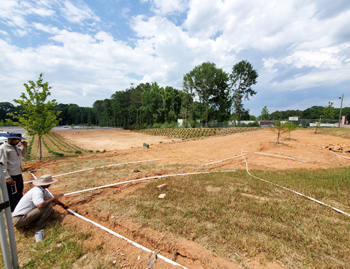 Irrigation Design :
Irrigation is a necessary step to sustain any appealing property. Having a knowledgeable and experienced landscaping team to install, maintain, and troubleshoot an irrigation system is a must. Our aim is to support your property so it can reach its fullest potential.
Annual & Perennial Experts :
It's important to cycle through annual & perennial plants while planning any landscaping project to give the feeling of freshness to your lawn throughout the year each season. Our experts will ensure to plan and execute a stunning design to suit your taste.